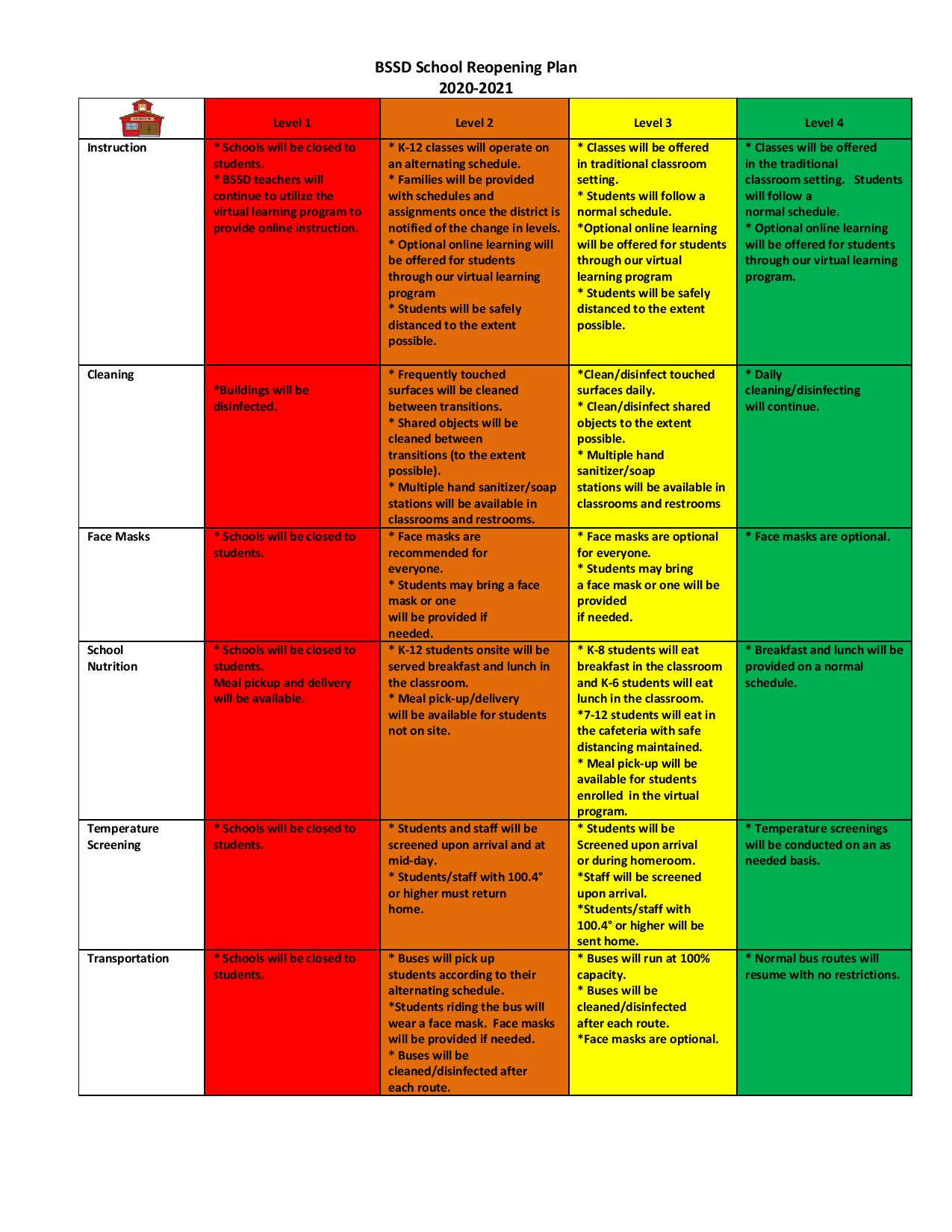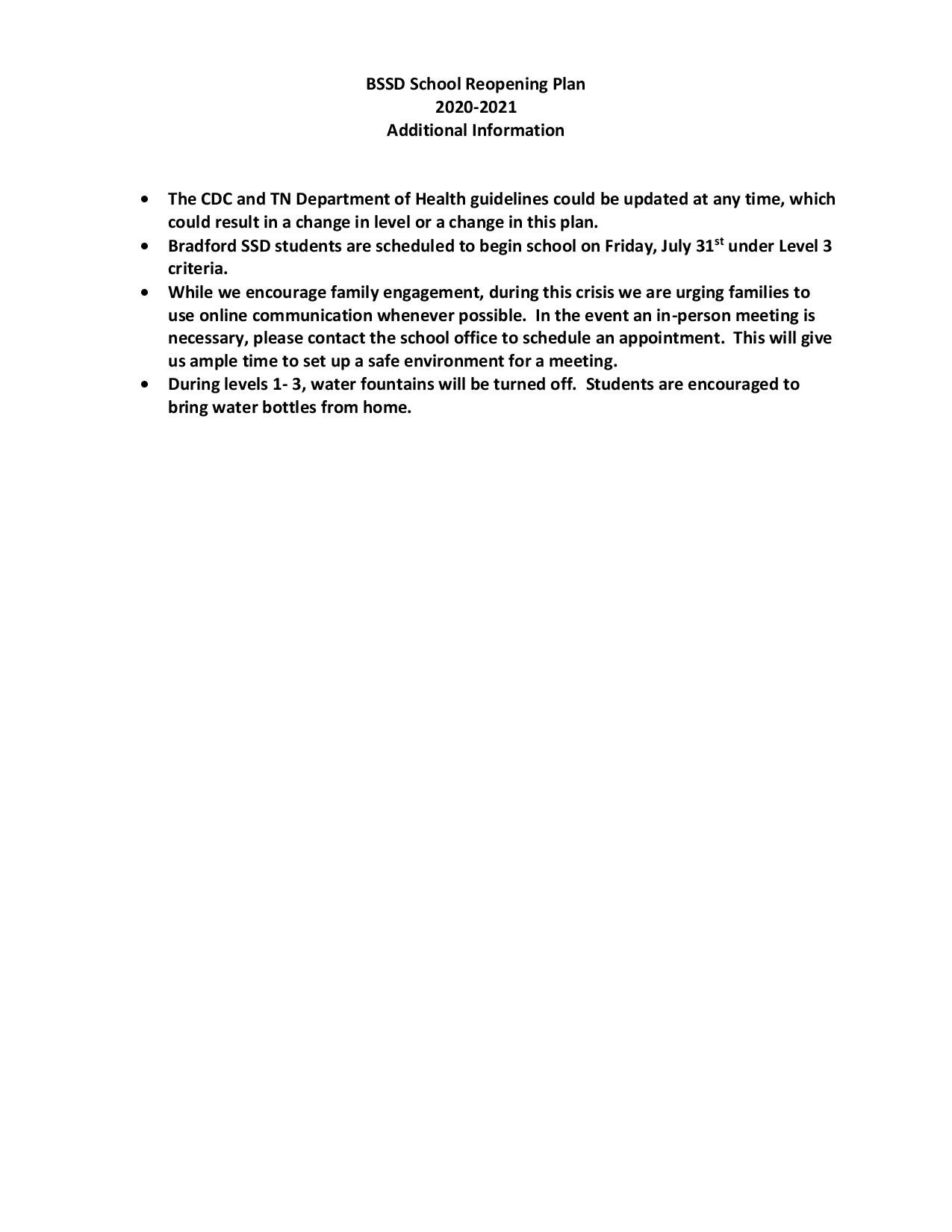 Virtual Learning Guidelines
BRADFORD SPECIAL SCHOOL DISTRICT
VIRTUAL LEARNING GUIDELINES
Bradford Special School District is offering students the option of participating in virtual learning for the beginning of the 2020-2021 school year. Virtual learning is designed for those families of K-12 students that are not comfortable sending their children to school due to the COVID-19.
Families who choose virtual learning over on-site learning must commit to doing so for a nine-week grading period, due to scheduling and management issues associated with virtual learning.
Expectations/accountability: (Expectations and accountability for students will be the same as that of the traditional classroom. Please note, this will be very different from what it was in the spring.)
Attendance will be verified daily by phone, email, or by the online learning platform.

All BSSD grading policies and procedures will apply during virtual learning, just as they do for on-site learning.

All courses are aligned with the district's instructional goals and Tennessee's academic standards, curriculum frameworks, and assessments.

The Tennessee State Board of Education requires that students enrolled in grades 1-12 must participate in 6.5 hours of instruction daily and students in K must participate in 4 hours of instruction daily in order to make adequate progress. BSSD will provide each virtual learning family a schedule of classes in order to help meet this requirement.

Parents/guardians must commit to providing support for students in order to ensure that virtual learning is successful.

All students will participate in a nine week assessment and universal screening process. Students enrolled in virtual learning are strongly encouraged to complete these on site after school hours. This will enable us to provide safe distancing. We will also work to provide a flexible schedule for these assessments.

All parents/guardians who choose the virtual learning option for their child/children must attend a meeting to determine if this is the best option for them. This meeting will be held in the high school gymnasium at 6:30 p.m. on July 23rd. At this time, all aspects of the virtual learning program will be explained in detail.
Virtual Learning will consist of:
Online learning facilitated by BSSD teachers via Google Classroom.

Use of Promethean panels and Zoom meetings between teachers and students.

Chromebooks pre-loaded with online learning platforms.

Web-based instructional programs.
Technical Assistance with Virtual Learning:
Assistance with the use of student devices (chromebooks) and software used in virtual learning. (Devices will be provided for students who do not have them.)

Our District IT person will be made available on a weekly basis (his schedule will be provided) to assist with technology problems as they arise.
Meals:
Meals will be provided for students who choose virtual learning. This process will be similar to the food distribution we utilized in the summer months. Meals will need to be picked up since busses will not be available for delivery. More information will be provided later.
In Conclusion:
In order to be enrolled in BSSD's virtual learning program for the 2020-2021 school year, the virtual learning application must be completed and submitted by July 21st. This application can be found on the BSSD website at bradfordssd.schoolinsites.com. It will also be posted on social media. A hard copy can be picked up at the BSSD central office located at 152 E. Main St. Bradford. For more information, contact the district office at 731-742-3180.